Welcome to THE ALLEY THEATRE COMPANY:
a part of all that is Central Christian Church in Anderson, Indiana.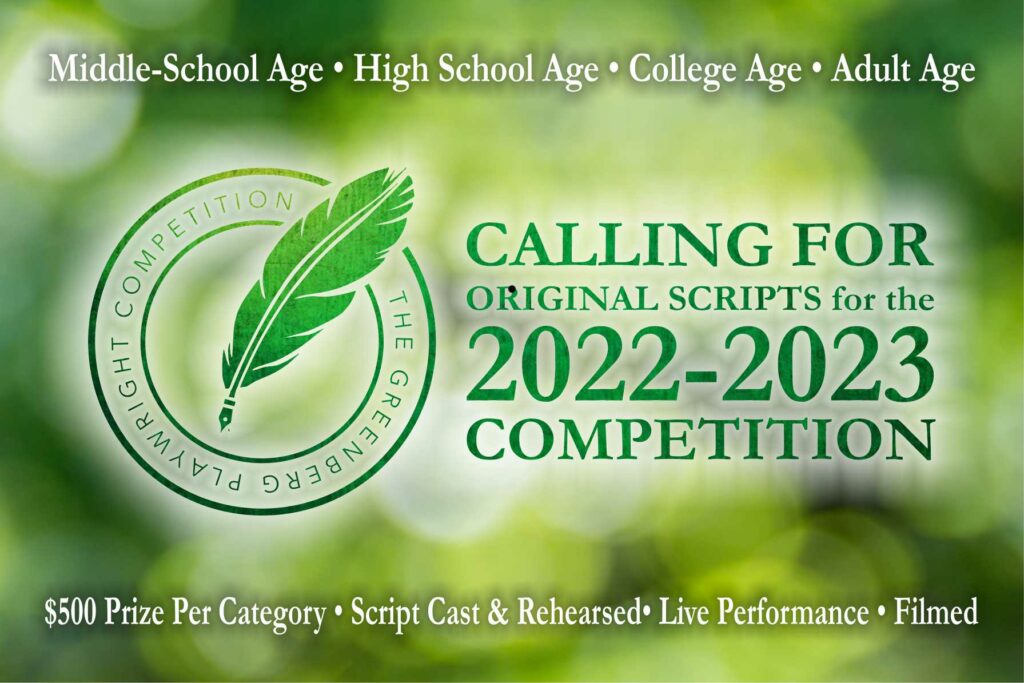 ---
Give the GIFT OF LIVE THEATRE!
ALLEY THEATRE GIFT CARDS are the best gift. Click Here.
THE ALLEY THEATRE GIFT CARDS

---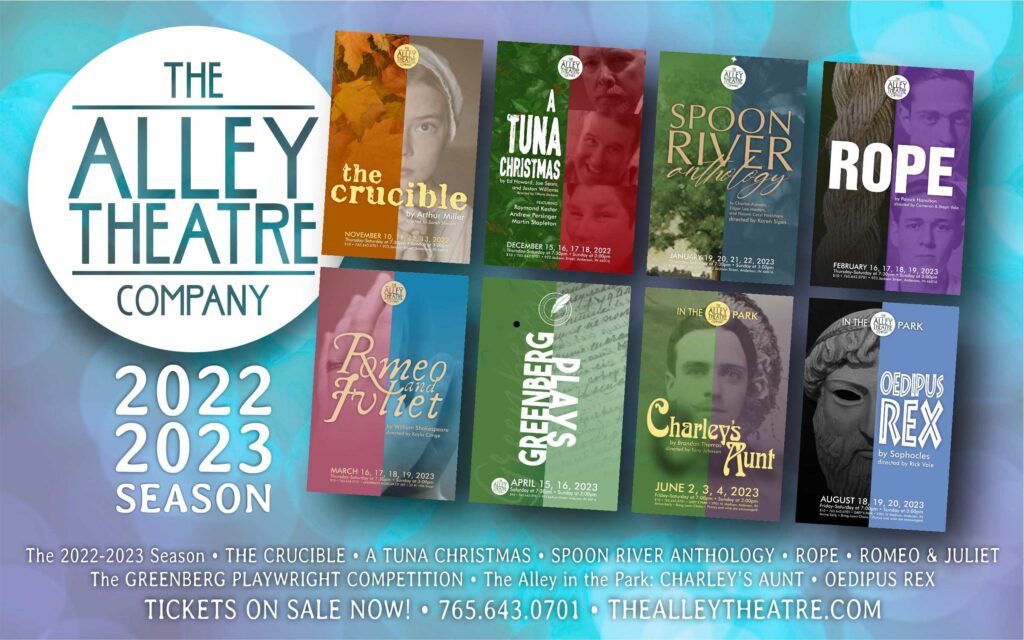 We are happy to announce our NINTH SEASON for 2022-2023!
Read about all the shows of the season here:
2022-2023 SEASON BROCHURE | The Alley Theatre Company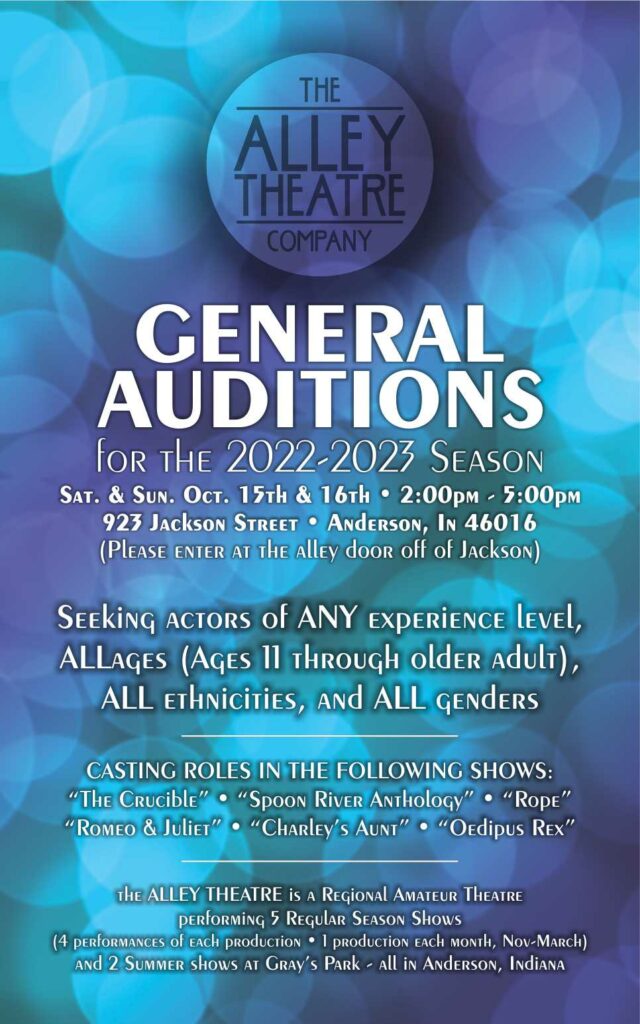 For SHOW SYNOPSES and CHARACTER DESCRIPTIONS, click here:
2022-2023 SEASON SYNOPSES & CHARACTERS
We will have auditions for every role in every show in the 2022-2023 Season, with the exception of "A TUNA CHRISTMAS" and THE GREENBERG PLAYS. We will also audition for all roles in both of our "In The Park" shows!
Watch our FACEBOOK page, and this page for more.
---
HOW WE BEGAN
THE ALLEY THEATRE began with a production of MACBETH, at the ANDERSON MUSEUM OF ART (across the street from CENTRAL CHRISTIAN CHURCH).  Since then, the theatre company has continued to perform classic scripts in it's own JAKE HOOVER STUDIO THEATRE.
OUR REGULAR SEASONS
We are a FALL-TO-SPRING Company, with one production the middle of each month (November-March).  Our aim is to provide quality productions of classic, somewhat familiar, scripts for the audiences of Madison County, Indiana.
THE JAKE HOOVER STUDIO THEATRE
The JAKE HOOVER STUDIO THEATRE, named after our generous benefactor Jake Hoover, houses THE ALLEY THEATRE.  It is a "hybrid-black-box-proscenium" space that can accommodate one-hundred patrons for intimate productions configured in "proscenium", "thrust" or "theatre-in-the-round" performances.
TICKETS
Tickets ($10) may be purchased by calling the
BOX OFFICE MESSAGE CENTER: 765.643.0701 , or in person at the
CENTRAL CHRISTIAN CHURCH OFFICE at 923 Jackson St.,  downtown Anderson, Indiana
We believe that, in our effort to restore God's reputation in the world,
the beauty He inspires & creates should be first
represented and celebrated by the artists of His Church.
In that light, THE ALLEY THEATRE will present
plays that are integral, artistic, entertaining, provocative,
good, beautiful & true.

THE ALLEY THEATRE, together with ANDERSON'S MAINSTAGE THEATRE, will be accepting donations at each performance for THE MALONE SCHOLARSHIP FOUNDATION: an ANDERSON UNIVERSITY scholarship awarded each year to a qualified MUSIC THEATRE major.
Perpetually honoring the life of BILL MALONE.
You can give online any time.  Simply click on the link below, or go to THE MADISON COUNTY FOUNDATION webpage, click on "GIVE", fill out the form at that page and select "THE BILL MALONE MEMORIAL SCHOLARSHIP FUND" – CLICK BELOW TO GO DIRECTLY TO THE GIVING PAGE.
https://www.madisonccf.org/give
---
THEATRE DIRECTORS
RICK VALE – Artistic Director
KEVIN WESTON – Technical Director

THE ALLEY THEATRE COMPANY
performing in the JAKE HOOVER STUDIO THEATRE
923 Jackson Street | Anderson, IN  46016 (the alley door off of Jackson)
Email: thealleytheatremail@gmail.com