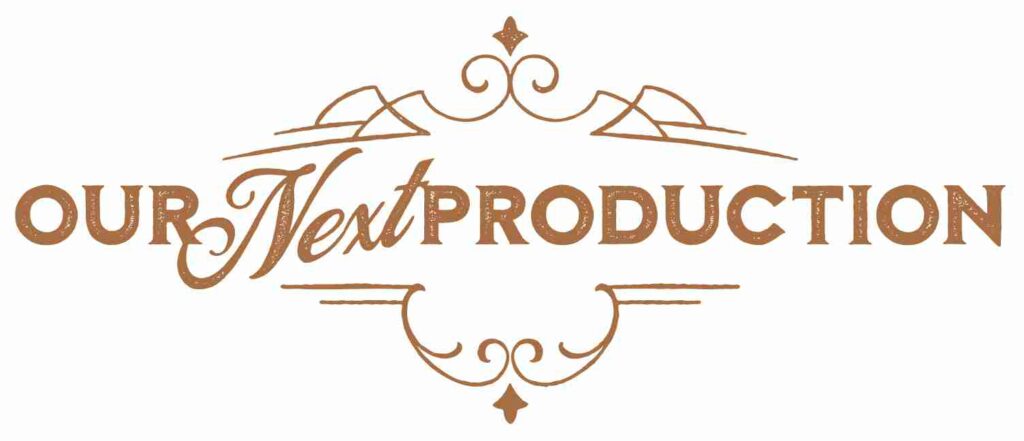 Join us for the FINAL PRODUCTION OF THE YEAR, "THE TEMPEST"!
This is also our final summer production "in the park" at GRAY'S PARK in Anderson (2901 North Madison Ave).
Bring your lawn chairs, a bottle of wine, and a picnic! Tickets at the gate: $10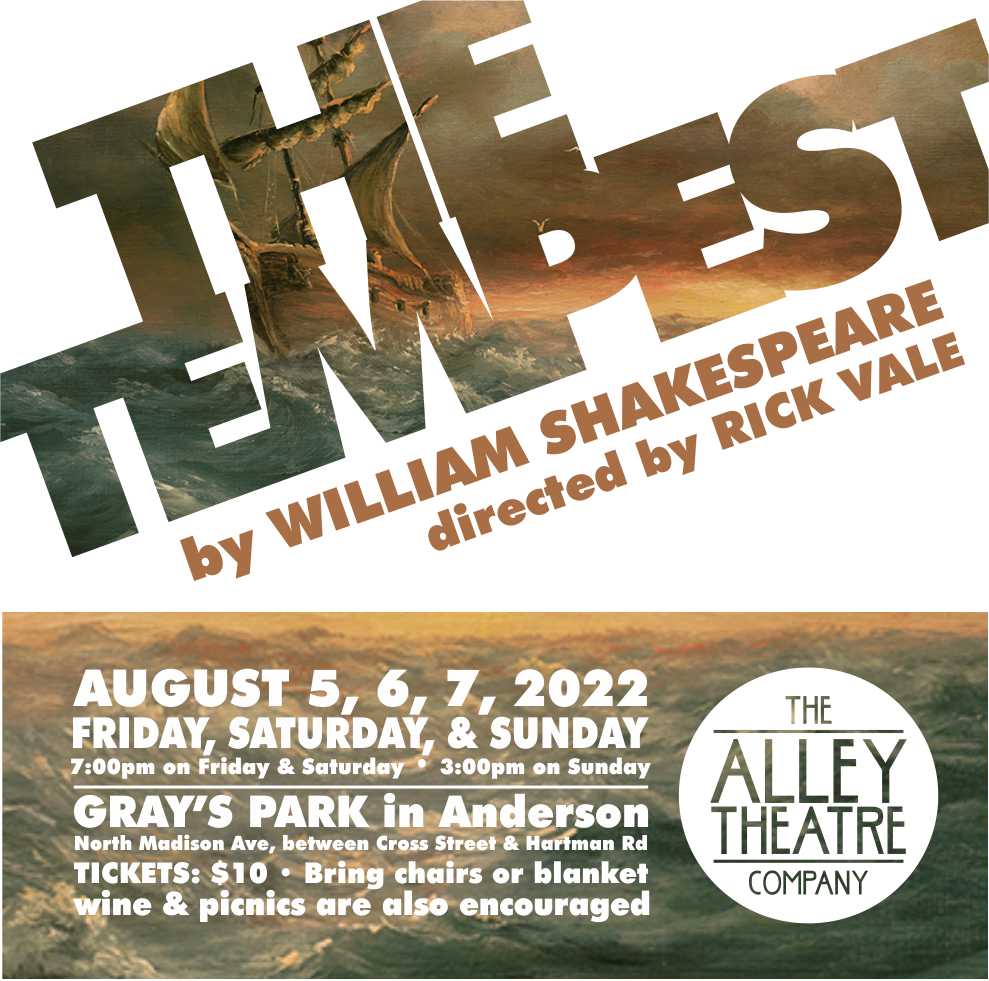 An "Alley in the Park" production
THE TEMPEST by William Shakespeare
AUGUST 5, 6, 7, 2022
Fri, Sat at 7:00pm & Sunday at 3:00pm
Gray's Park in Anderson (2901 North Madison Avenue)
This astounding comedy-tragedy begins with a storm at sea and ends with a "masque"-play-within-a-play, with a remote island in-between!
Filled with magic, music and memorable lines, RICK VALE directs this late-summer production to end our 2021-2022 year with wine and song!
THE CAST
PROSPERO…David Mosedale
MIRANDA…Sahara McIntire
CALIBAN…Jean Rice
ALONSO…Kevin Whitmore
ANTONIO… Kevin Weston
FERDINAND…Sam Lynch
GONZALO…Tony Johnson
TRINCULO…Jeff Barranco
STEPHANO …David Whicker
ARIEL…Rhonda Tinch-Mize
SEBASTIAN…Jay Hinkelman
ADRIAN…Mike Romack
FRANCISCO…Cito Wyatt
BOATSWAIN…Garrett Ogle-Short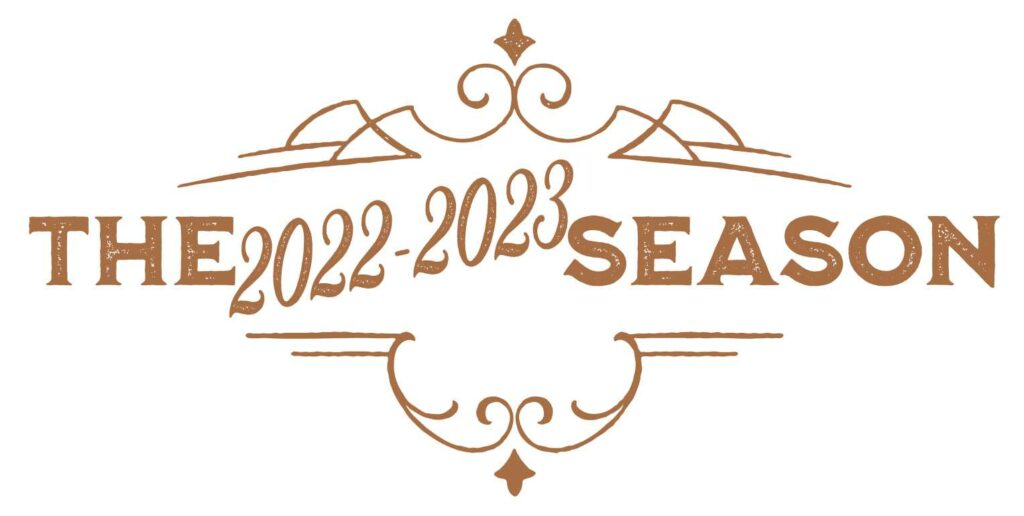 Our NINTH SEASON is in the works, and we are very excited.  General Auditions were held October 15 & 16, 2022 and we have over 90 parts to fill!  
Get the entire rundown: our 5 REGULAR SEASON SHOWS along with our 2 SUMMER "IN THE PARK" productions – by clicking here:
2022-2023 SEASON BROCHURE | The Alley Theatre Company
GOLDEN TICKETS (all 5 shows of the Season, priority seating, free concessions) are also on sale now (Call 765.643.0701) – Your GOLDEN TICKET includes the 5 Main Season shows only, single tickets are available for the ALLEY IN THE PARK productions this coming summer.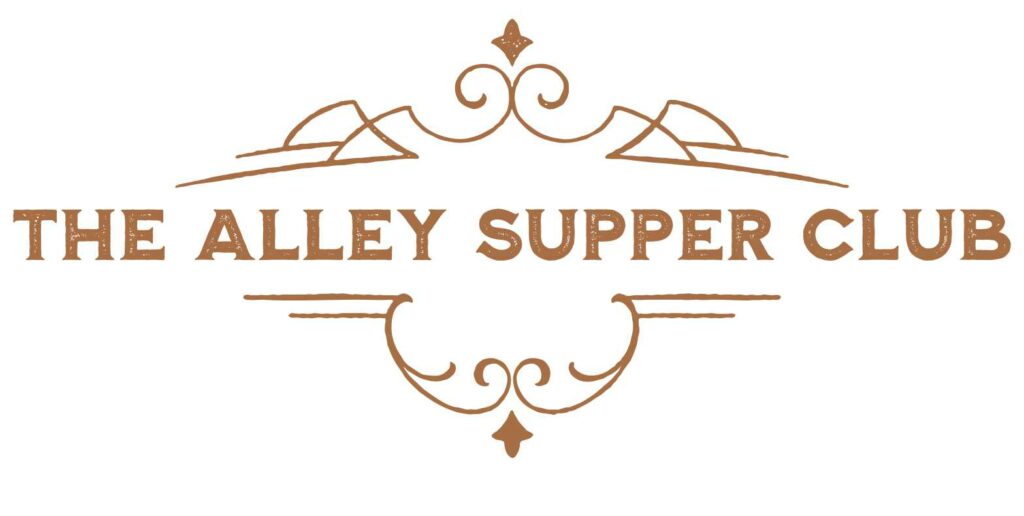 This year we introduced, THE ALLEY SUPPER CLUB: Cabaret-type performances in a "supper club" atmosphere at THE ANDERSON COUNTRY CLUB (an excellent dinner is included with the performances) it's a wonderful night for $30.  Here are some of the SUPPER CLUBS coming up.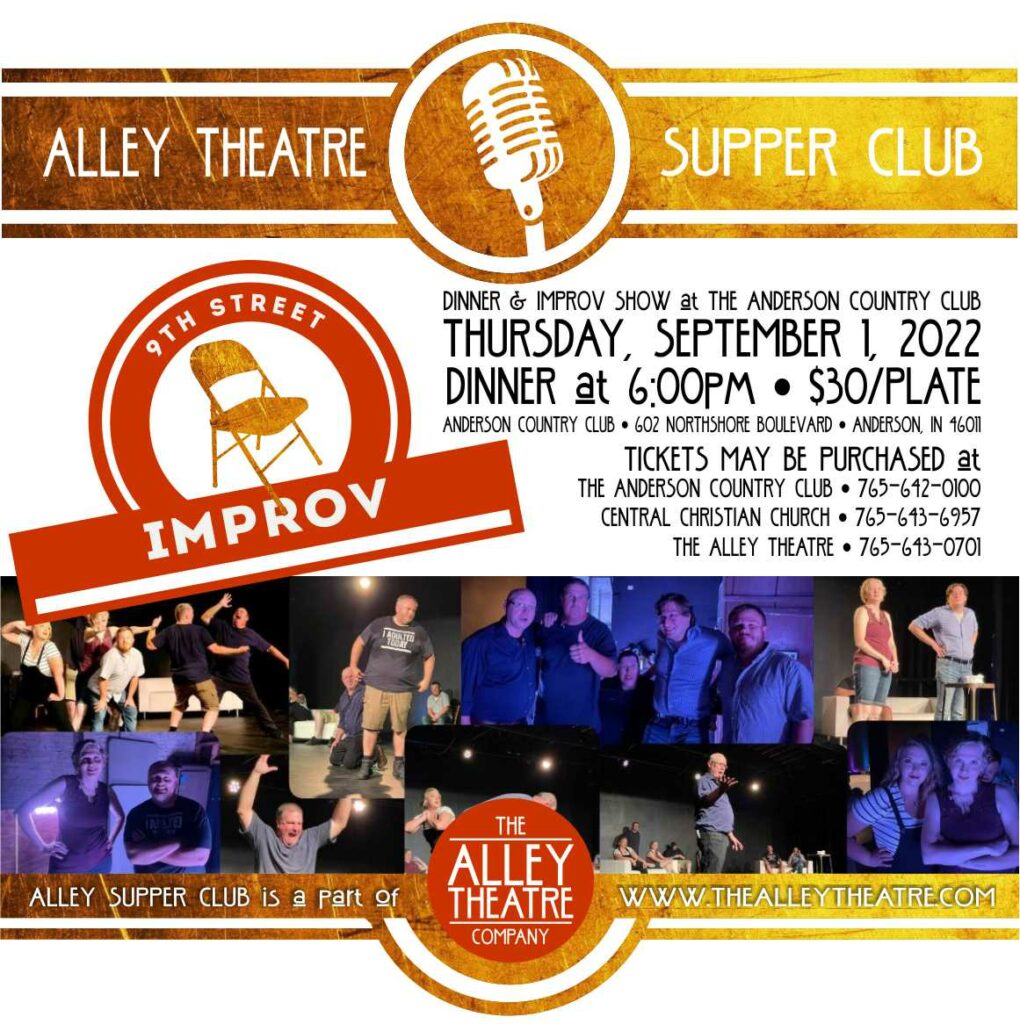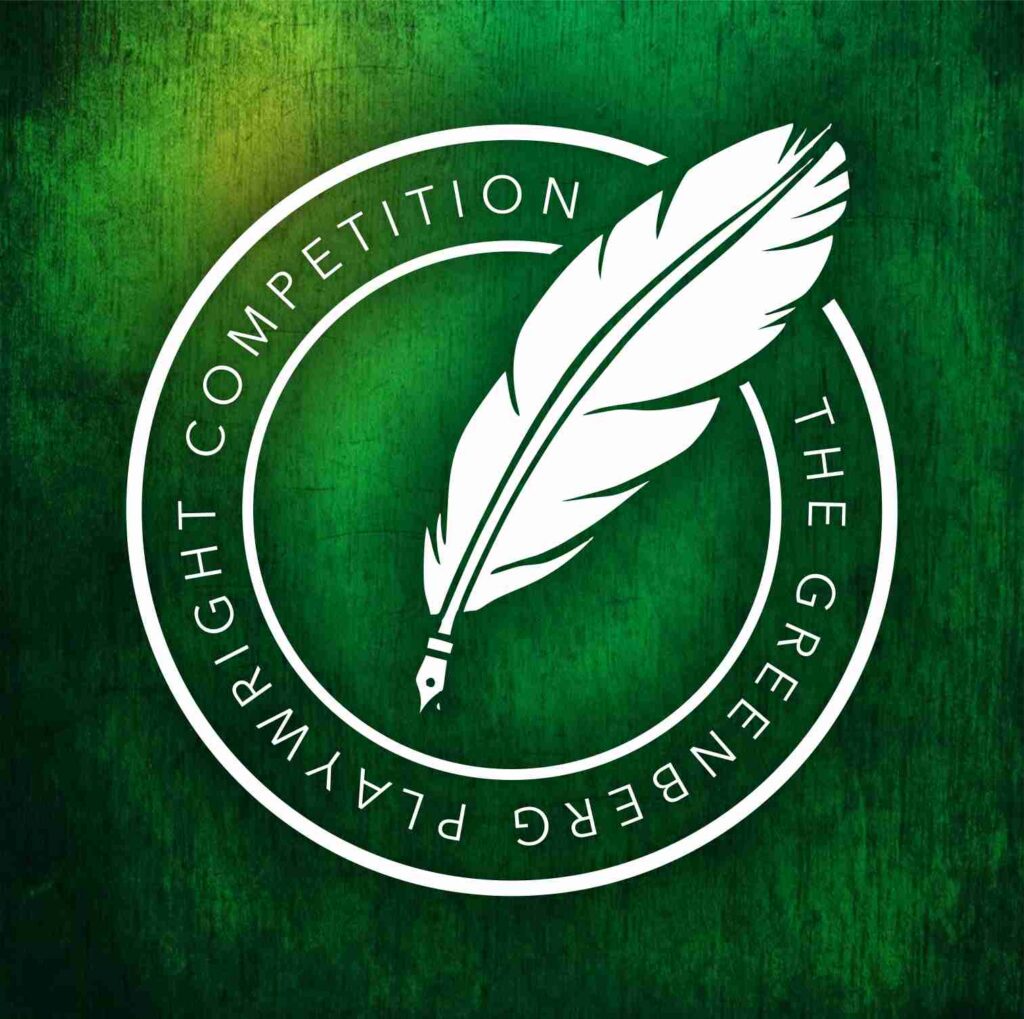 A CALL FOR SUBMISSIONS: Original scripts for this year's contest, are being solicited now.  Click here for details:
GREENBERG – CALL FOR 2023 SUBMISSIONS
Winners of this year's competition, and cash awards, will be announced at the GREENBERG performances on April 1st & 2nd next season
Click here for more details:  The Greenberg Playwright Competition

THE ALLEY THEATRE, together with ANDERSON'S MAINSTAGE THEATRE, will be accepting donations at each performance for THE MALONE SCHOLARSHIP FOUNDATION: an ANDERSON UNIVERSITY scholarship awarded each year to a qualified MUSIC THEATRE major.
Perpetually honoring the life of BILL MALONE.
You can give online any time.  Simply click on the link below, or go to THE MADISON COUNTY FOUNDATION webpage, click on "GIVE", fill out the form at that page and select "THE BILL MALONE MEMORIAL SCHOLARSHIP FUND" – CLICK BELOW TO GO DIRECTLY TO THE GIVING PAGE.
THE MALONE SCHOLARSHIP FOUNDATION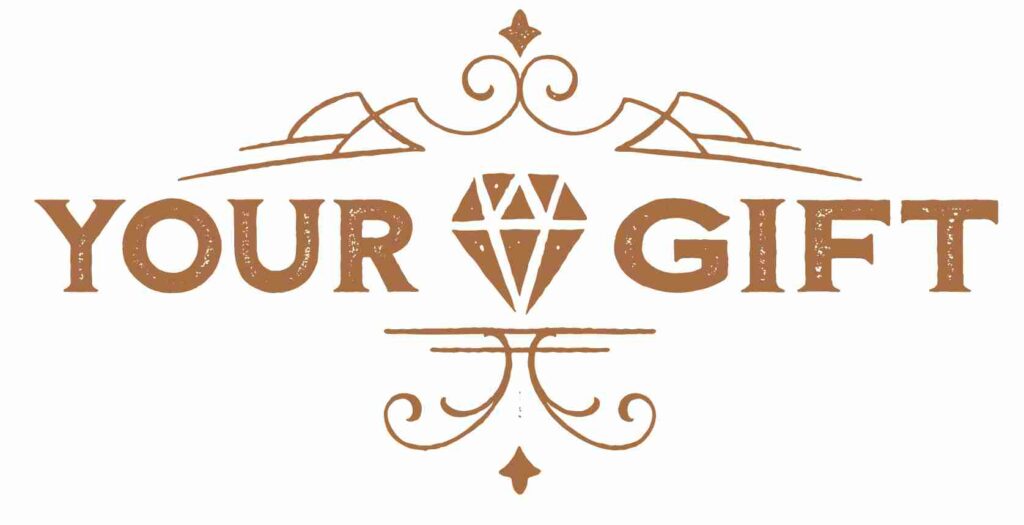 Your TAX-DEDUCTIBLE DONATION to THE ALLEY THEATRE  helps us continue to bring quality performances to Madison County.   Please consider a personal or corporate gift to support our EIGHTH SEASON!
DIAMOND $1000+
2 GOLDEN TICKETS
Name(s) in PROGRAM and Lobby Ads,
EMERALD $500+
1 GOLDEN TICKET
Name(s) in PROGRAM and Lobby Ads,
RUBY $250+
2 Tickets to any show in the Season
Name(s) in PROGRAM and Lobby Ads,
SAPPHIRE $150+
1 Ticket to any show in the Season
Name(s) in PROGRAM and Lobby Ads,
PEARL $50-$149
Name(s) in PROGRAM and Lobby Ads
Click here for more information on how YOU can support live theatre in Madison County – through THE ALLEY THEATRE: Be a JEWEL